I was at a basketball game in Bothell last weekend when an old college roommate called me out of the blue. She and a friend were headed from Salt Lake City to Hawaii with standby tickets for the long weekend. But they'd gotten stuck in Seattle and couldn't get a flight out to the islands.
So, she asked if they could come stay with us instead. Duvall is almost like Hawaii, right?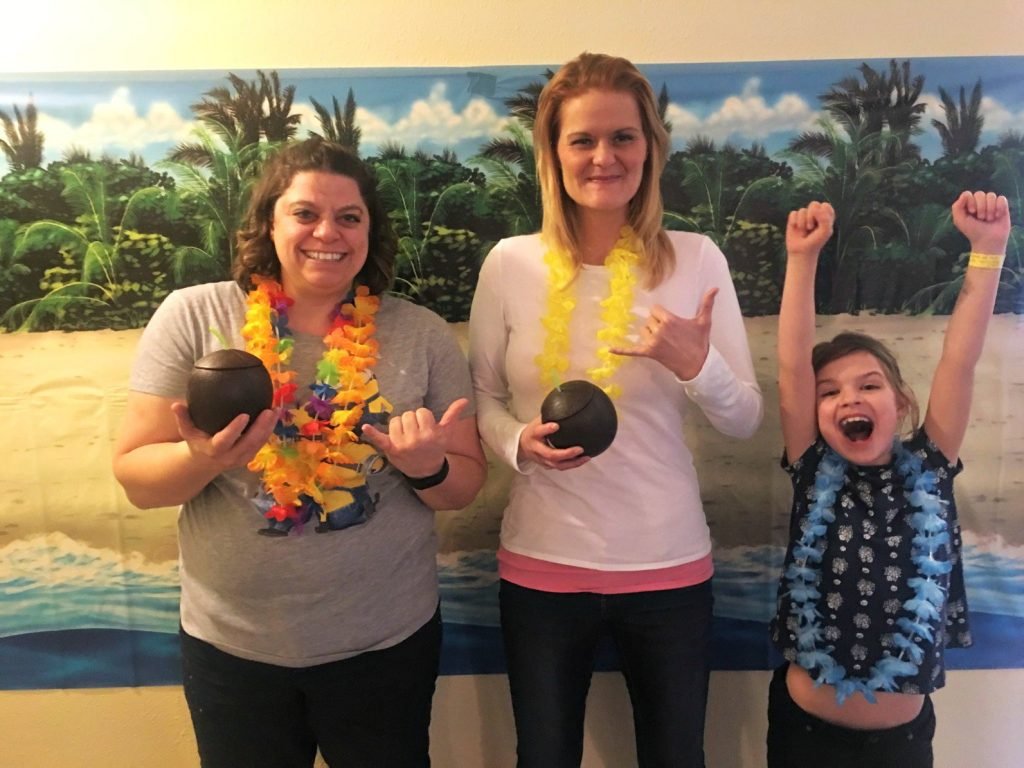 While they drove their rental car from the airport, we stopped by a party store in Woodinville and picked up some leis and Hawaiian décor items. We pumped the ukulele tunes and did our best to give them a little piece of the islands right here in The Duv.
How do you have a Hawaiian vacation in Duvall? I'm glad you asked.
If the weather is sunny, you head down to The River, aka the sandy beach in McCormick Park, dip your toes in the sand and feel the gentle breeze on your face. To maintain the tropical illusion, don't ever EVER touch the frigid water.
After the beach, head up to C.C.'s for some ice cream.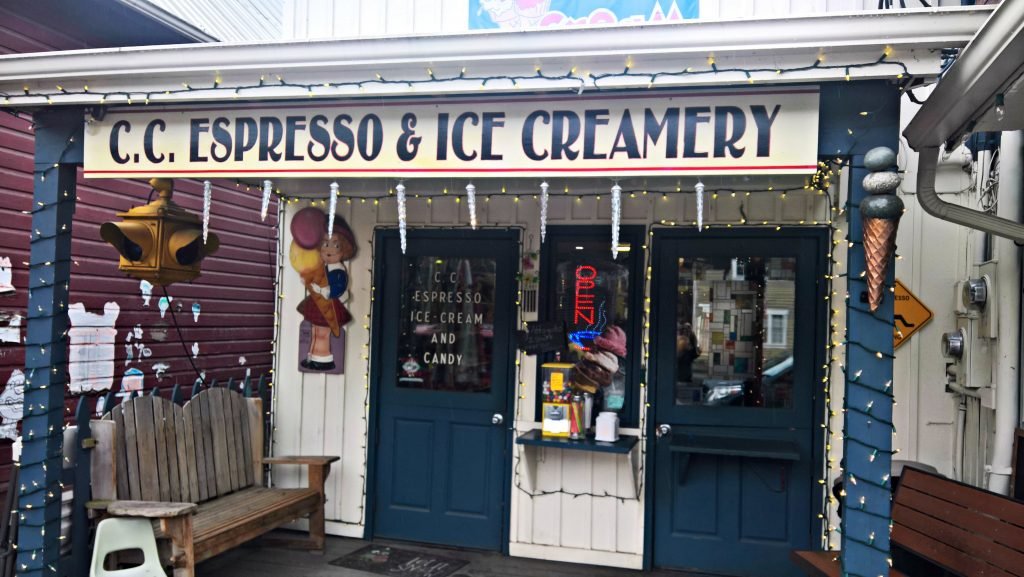 The weather was cold and wet last weekend so we just went straight for the treats. One of our guests has a severe gluten allergy, so she asked the ladies at C.C.'s to open a new container of ice cream from the back and use a fresh scoop that hadn't come into contact with any cones.
They graciously agreed and even sold us a gluten-free cookie to go with our Maui Waui.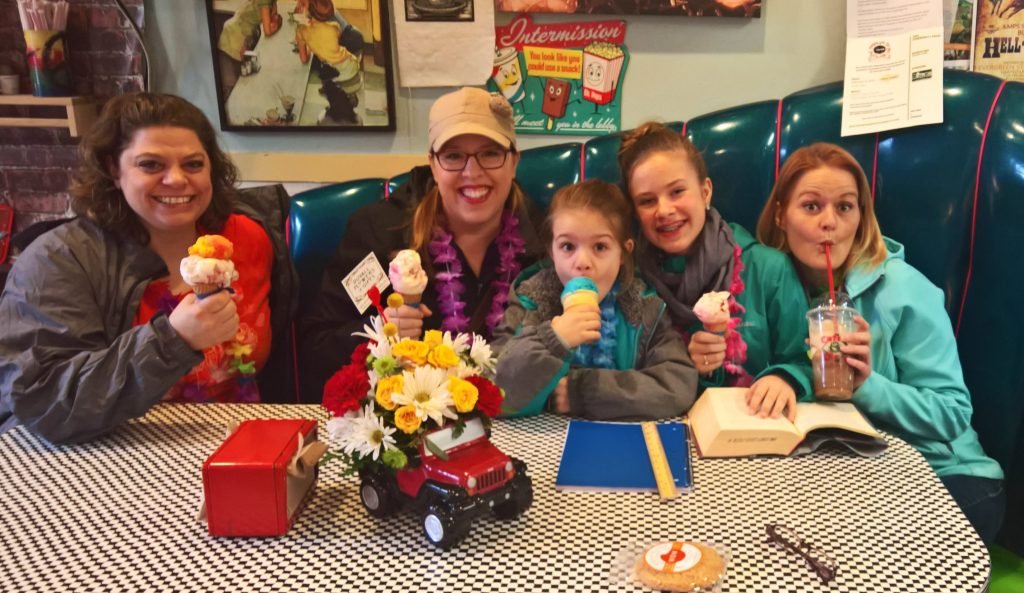 The staff at C.C.'s are always awesome and accommodating and we love their ice cream. Remember late last fall when the weather prognosticators predicted the biggest wind storm in 100 years, so CCs gave everyone in Duvall free ice cream, "in case the power went out and everything melted"? And then the wind blew for ten seconds and the sun came out? And we felt okay about the lack of storm excitement because we were so full of free ice cream? Good times.
We shopped along Main Street and when one friend said, "What I really wanted to do in Hawaii was stand under a waterfall," we gave her a waterfall. A good one. Just a few miles up the valley. She did not stand under it. Because of death.
If the weather had been better, we could have hiked up to Cherry Creek Falls.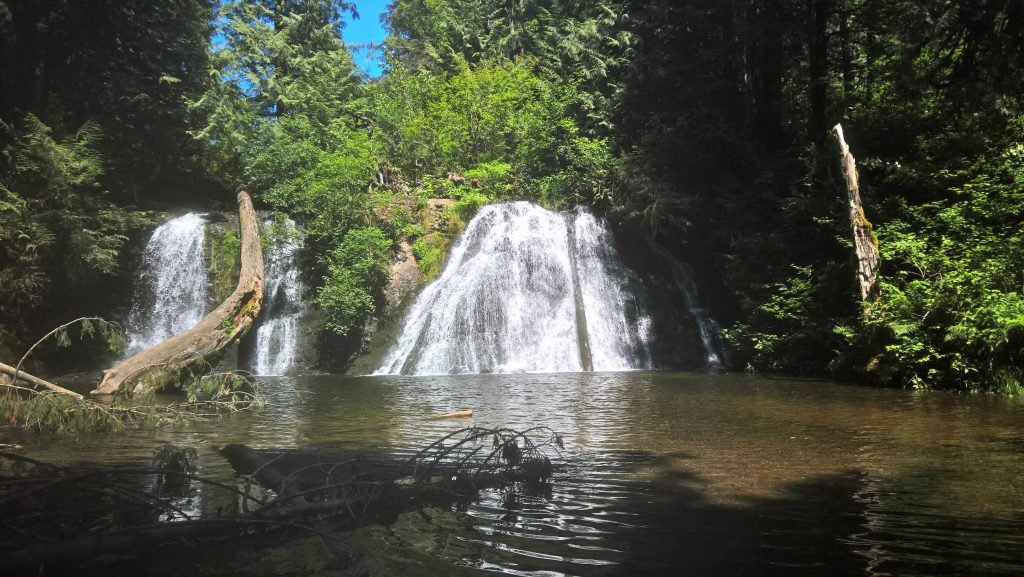 Eventually we made our way by bridge over to the "big island" for some pineapple, pulled pork, and flying fish.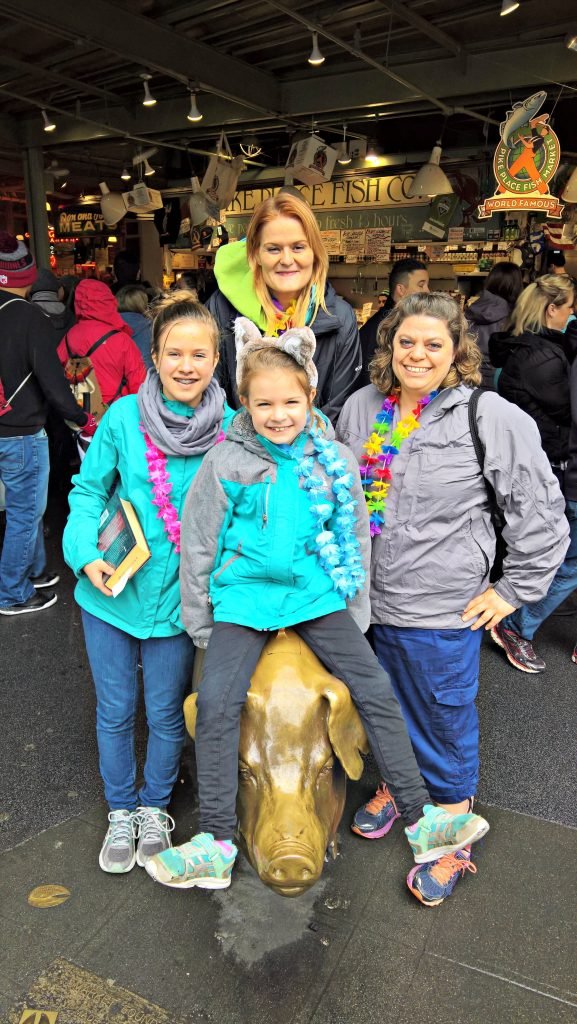 Not Hawaii. But, not bad.
How would you create a faux-Hawaiian vacation in Duvall?