I'm in the process of copying over posts from my personal blogs that share a little of our small town Duvall charm. They were all originally published on either DropsofAwesome.com or DaringYoungMom.com. This is one of those posts. It's about baseball in the valley.
BASEBALL IS NOW!!!
At the beginning of each calendar year, there comes a point, and I never know when it will be, when I get an email that essentially says, "BASEBALL IS NOW!!!"
What this means is, "You signed your child up for baseball six months ago, not knowing when it would be, and then you planned your schedule and moved on with your life. But starting tomorrow you will have baseball practices and games 3-5 times per week in various towns all over the valley and you will no longer be in any way in control of your family's schedule. You will not eat normal family dinner for the next 4 months."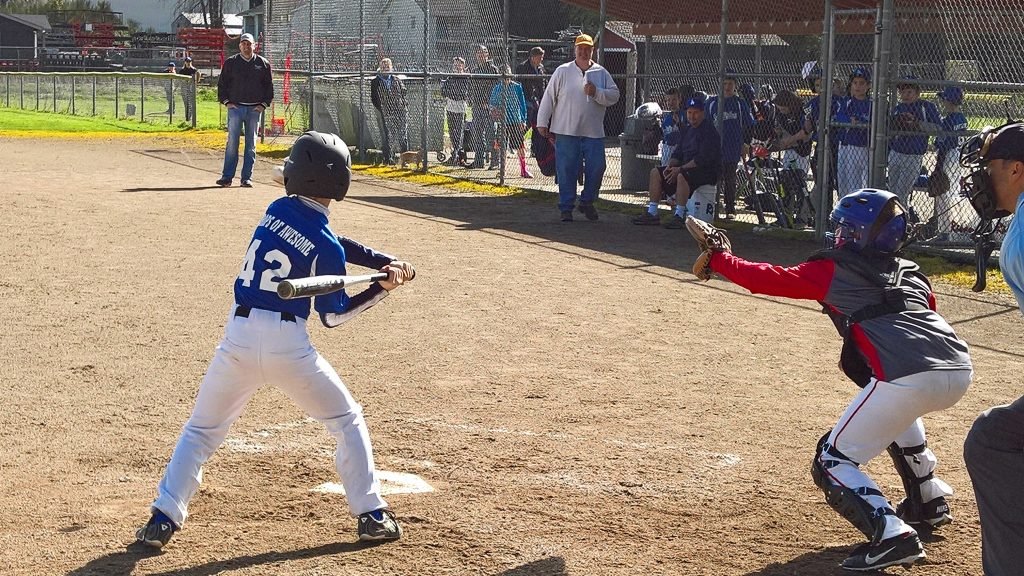 And we do this every single year because, flying in the face of everything I thought I knew about genetics, I have a kid who adore sports, particularly baseball.
This year is especially special because not only is Magoo playing, but Wanda is six and it's her first year playing softball. And she's not the only one playing softball. Due to an utterly desperate coaching situation in our little corner of Little League, I am managing and coaching her team.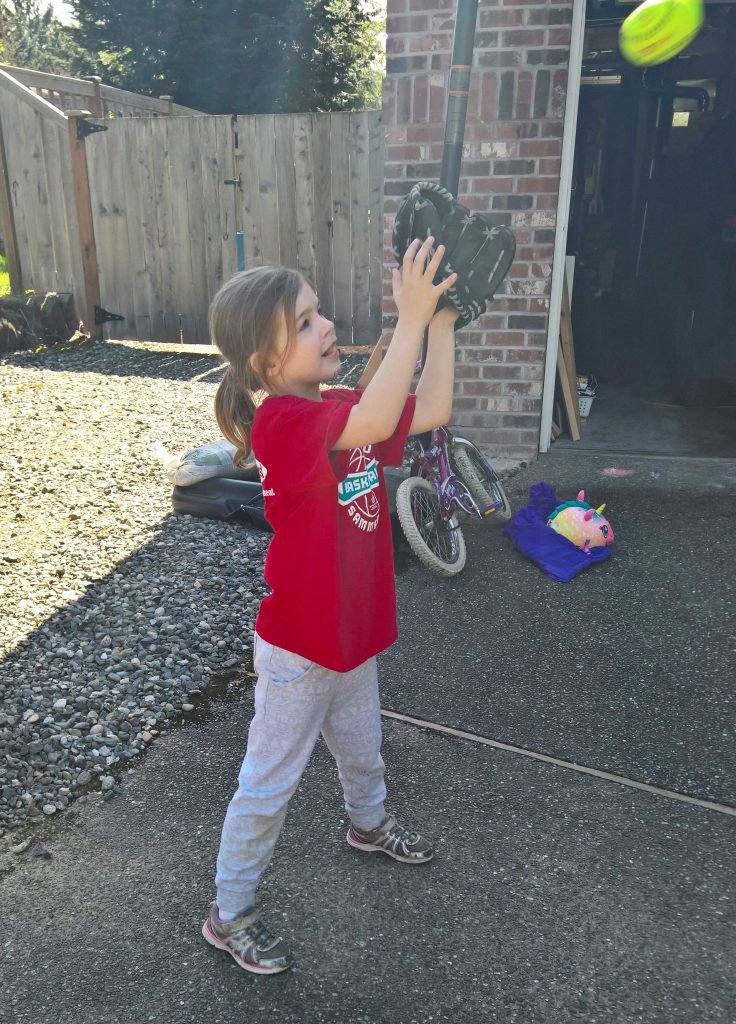 Have I ever played softball before? No.
Have I ever touched a softball before? No.
Have I ever watched a single game of softball being played? Not so much.
Am I much more qualified to direct a theater production, conduct a band, or coach a team of mathletes? Yes.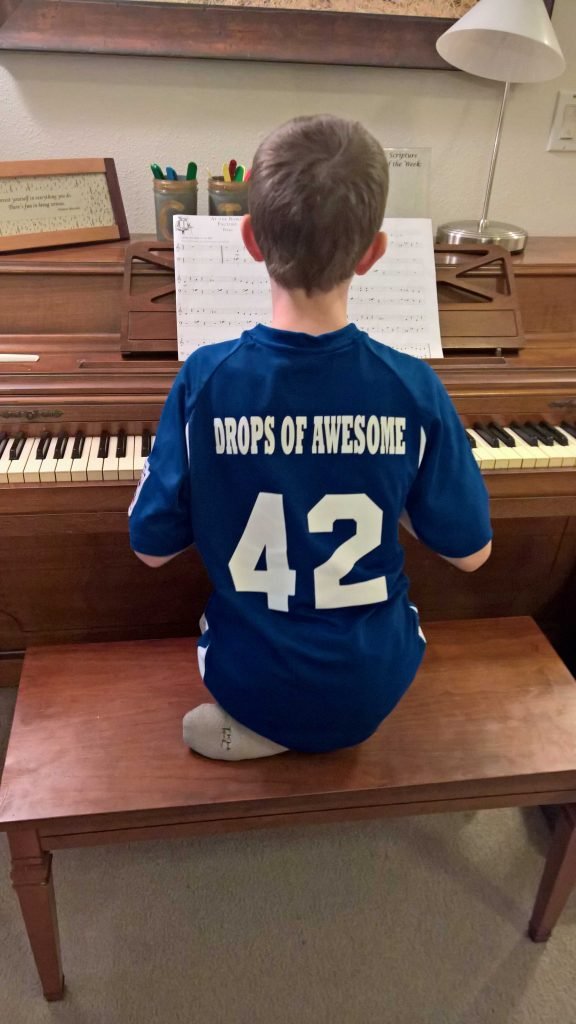 But I do know how to dial up the YouTube. And I know how to interact with kindergarteners. And I have great parent support and the sweetest assistant coach ever, Coach Laylee. So I'm doing okay so far. Our games start soon and then we'll see exactly HOW okay.
Not only am I… ahem… coaching, we also decided to sponsor Magoo's team this year. I have a business license in Washington State as an LLC for my writing and coaching work. So when the team asked if any of us had a business who'd like to sponsor the team and have our business name printed on the back, I could not resist.
Meet Team Drops of Awesome.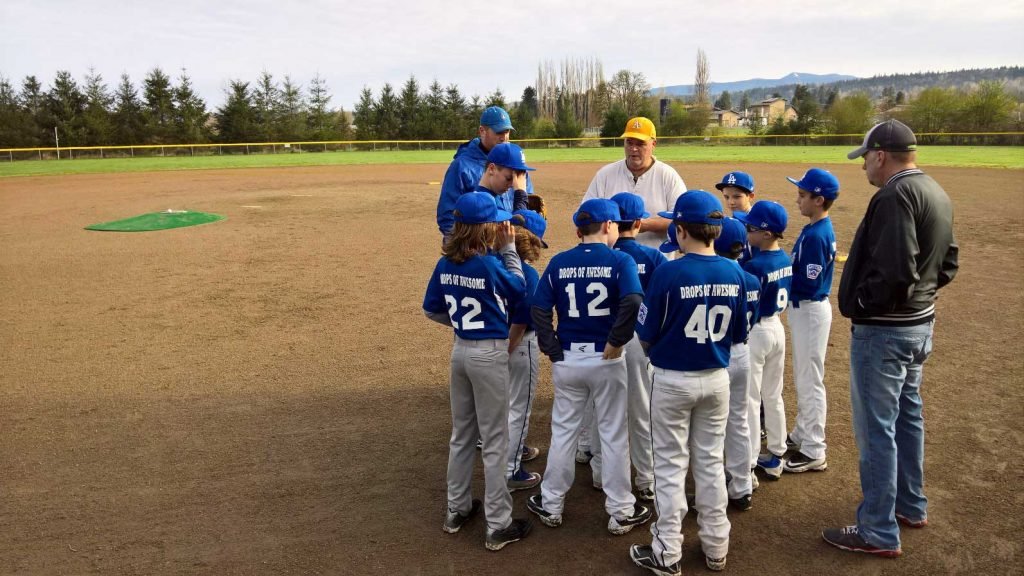 While other kids go around with the names of local restaurants and hardware stores printed across their backs, our kids wear the banner of Awesome.
I love to cheer for them but my cheering is at best awkward. At the moment, I'm working to use phrases that don't in any way come naturally to me to support the kids as they try to do the good baseballing.
When other parents call out things like, "Good cut," and "Way to get a piece of it," they sound cool and sports-like. When I call out those things, I feel like I'm dressing my vocabulary up in a baseball mom costume and the costume doesn't fit so well and I sound silly.
One seasoned baseball mom recently told me it's all about yelling things with authority. It doesn't really matter what you say. You just have to commit and sound like you know what you're talking about. So here are a few I've come up with this season and I'm excited to try them out.
"That was high quality cutting!"
"Your arm is nice!"
"You swing with great strength!"
"Throw the ball with more hardness!"
"Knock it to Sammammish!"
"I like the way your bat touched that ball even though it didn't go the right direction to allow you to run to a base!"
Okay, that last one's a bit long but I think it gets the point across nicely. I could also go uber short with things like, "BOOM!" "Ska-DOINK!"
I'll fine tune it and let you know.
Besides vocab choices, the main concerns I have during baseball season are how to feed my kids when we're at baseball from 4:30-8pm and there's no eating allowed in the dugout, how to get stains out of white pants that are worn exclusively for times when you plan to slide and roll around in the dirt and grass, and how to prepare for every possible weather situation.
We're wet and freezing. We're sizzling and baking in the sun. Sometimes we do both of those things during a single game. So I bring umbrellas and sunscreen, snacks and water bottles, sunhats and parkas. This is the fun of baseball in the Northwest.