I didn't plan for my first post on this blog to be so controversial but I think this needs saying – I'm hoping for snow next week.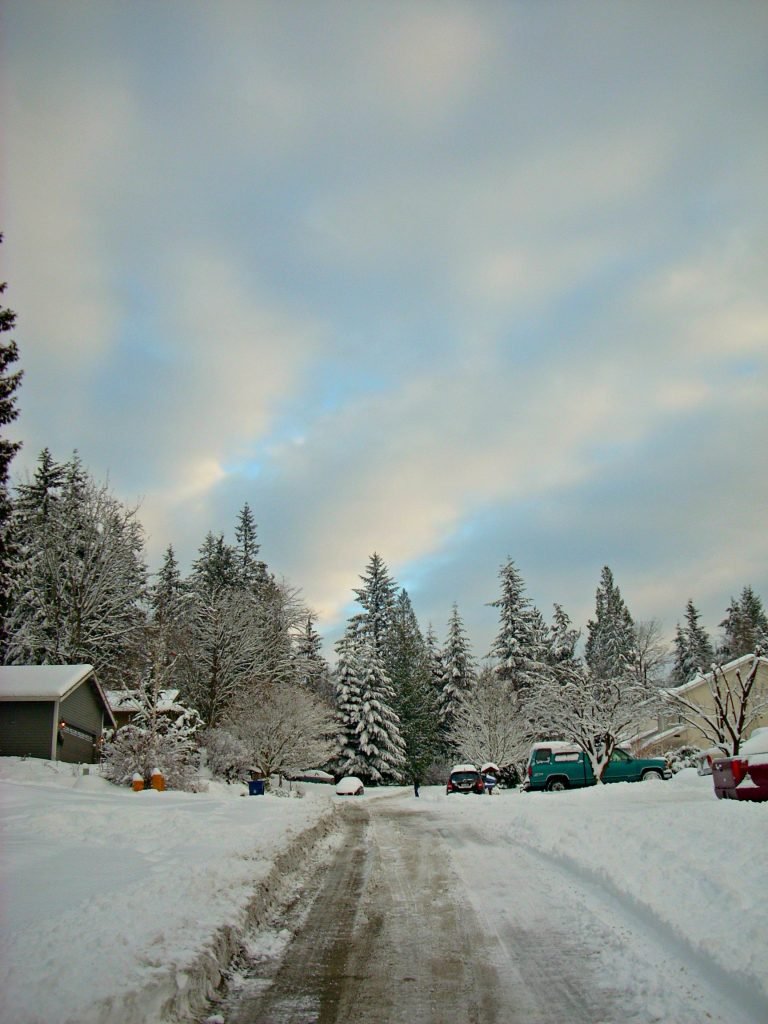 Because I'm Canadian.
And a freelance writer who doesn't have to commute anywhere further than the Ticketyboo bag in my pantry.
And because snowmen.
When you're having trouble getting across the WooDu after work in time to take your son to Karate practice in Woodinville, just sit there parked in traffic in our beautiful valley, smile, and think, "It's Kathryn's birthday this week and she loves the snow. Smiley emoji with heart eyes."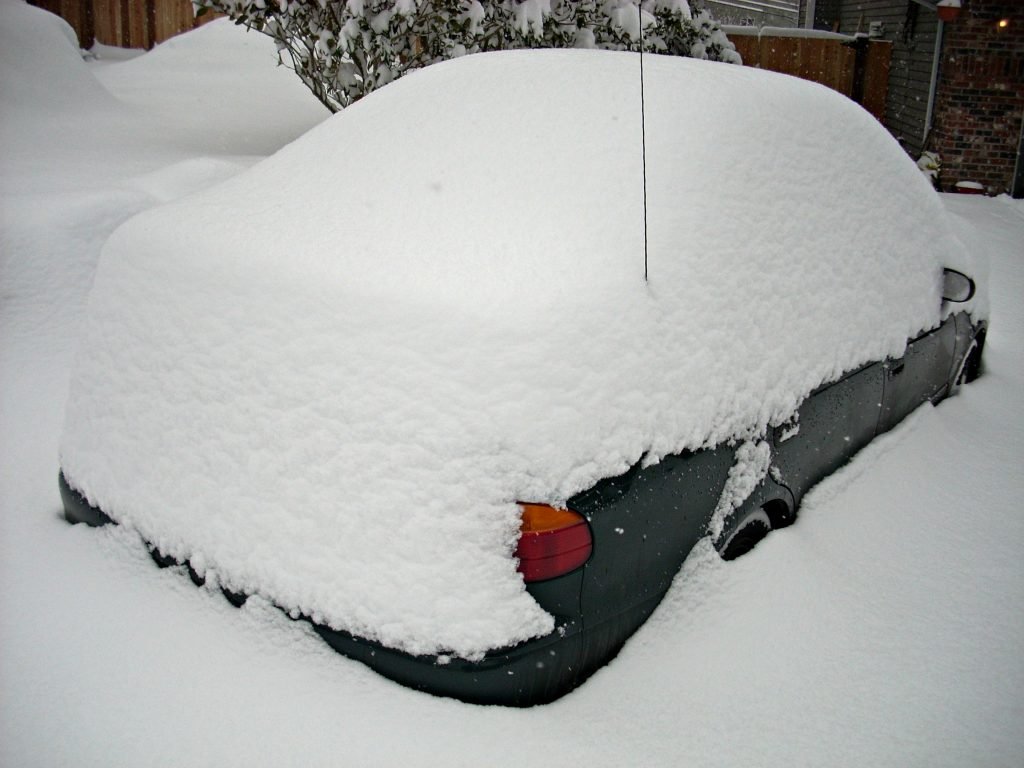 Cliff Mass thinks there may be snow next week. So that means there's at least a 3.6% chance.
Snow is so rare in Duvall that when it comes, it's like fluffy white magic sprinkles are turning everything into a Christmas wonderland. And I like fluff and magic and sprinkles. Also Christmas. Also wonderlands. You get the point.
Snow wasn't a huge deal where I grew up in Calgary, where I went to school in Utah, or when I lived in Denver.
But it's a big deal in our town.
So much snow fell in Duvall followed by such low temperatures that we turned Stephens/Bruett/152nd/The Big Hill into a snowboard hill.
(It should be noted that no one ever calls it Bruett, unless their name is google maps, or they are intent on causing trouble. It is not marked as Bruett on the street itself. We will be digging into this in detail in a future post.)
Back to snowpocalypse and the impromptu snowboard hill.
I don't snowboard, but I do eat Thai food, and The Thai Restaurant does not close. Not ever, from what I've observed. So, a neighbor and I got into laundry baskets at the top of The Big Hill and rode to the bottom of the hill alongside the youngsters to enjoy some curry.
We also picked up a few necessities at the Duvall Family Grocer and then hauled our catch back up the hill with bungee cords attached to our baskets. These are the days of joy and gladness.
Like most Decembers, that year contained my birthday and Christmas. And I was a little stir crazy not being able to get my mini-van out of the driveway for the holidays.
But my husband worked from home, the kids' school was canceled and it ended up one of the best weather event-related "vacations" we've had since we've lived in Duvall.
There have been many.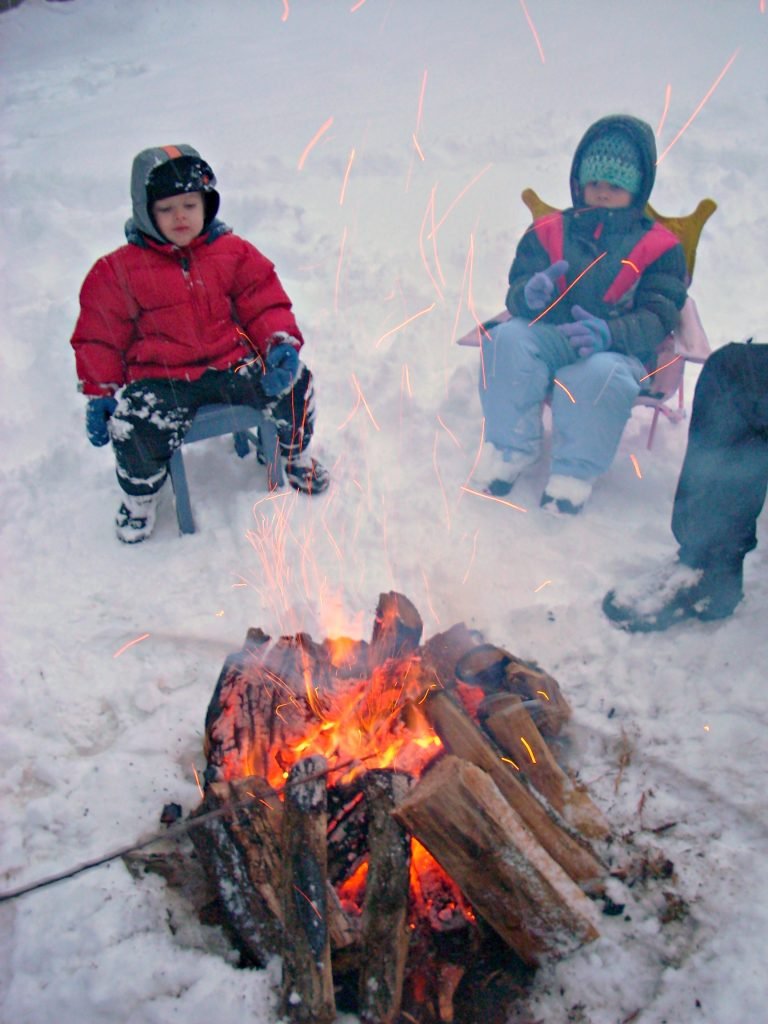 And now we have all-wheel drive which means we can get out of our driveway. And up and down hills. We can go wherever we want. We just can't always choose where we stop.
Stay warm next week. And if you see me zooming past you in a laundry basket, please don't run me over in your Hummer.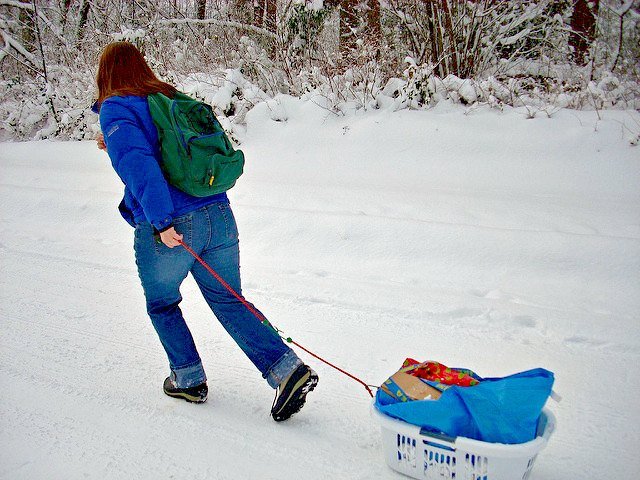 For school closure info, go here.
For road closures, go here.
For deliciousness supplies from a great local business, go here.
For curry via laundry basket pilgrimage, go here.
For cheap sleds so you don't have to scratch up your laundry basket, go here.