I have a child at Cherry Valley Elementary and I live close-ish to one of the rumored boundary changes so I went to the meeting tonight, a forum to discuss redoing the elementary school boundaries.
Citizens of Duvall, rest at ease. The boundary changes only affect 2 houses with families living in them, neither of which have children.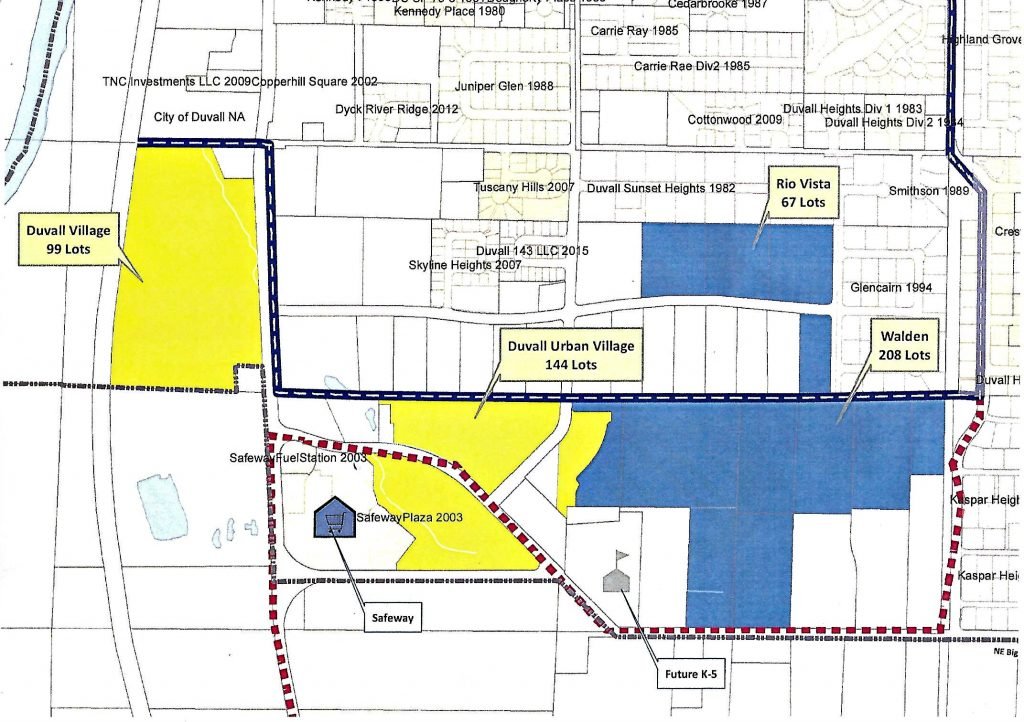 The red line shows the current boundary between Cherry Valley and Stillwater. The horizontal red line is Big Rock Road. Everything above and to the left of the red line is currently zoned for Cherry Valley Elementary. Everything below and to the right of the red line is currently zoned for Stillwater Elementary. The dark blue line shows the proposed new boundary.
The affected neighborhoods currently under development are highlighted in yellow. The blue highlighted areas are developments that will go in later.
Again, no current students at either school will be affected by the boundary changes.
The most interesting question to be answered at the meeting, aside from boundary clarifications and growth questions, was about the possibility of a later start time for schools in our district. Superintendant Anthony Smith confirmed that he will be recommending a 15 minute later start time beginning next year for all schools in Riverview School District.
I don't have a ton more information on either of these topics but you can always reach out to Dr. Smith for clarification. We have a very knowledgeable and caring district staff and school board. They have the best interests of Riverview kids and families in mind.
Also, speaking of schools, here's a picture of me from Junior High.
The END
More in-depth info about the meeting and the proposed changes can be found here.